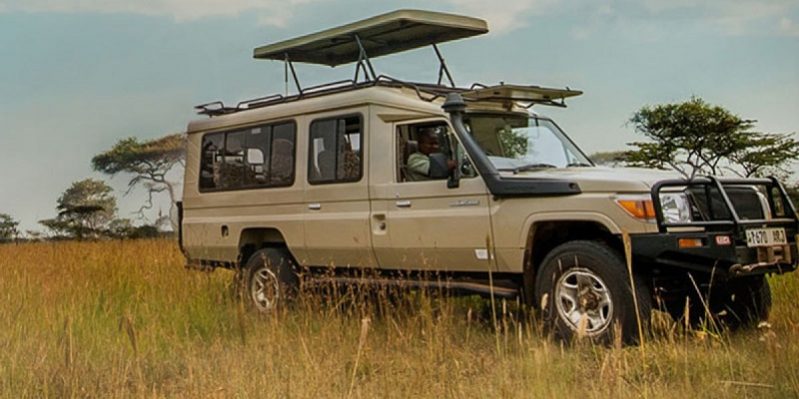 Best Ways Of Getting To Lake Mburo Park
Situated 235 km south west of Kampala city in Nyabushozi county is Uganda smallest savannah parks; Lake Mburo national park.  The park is a home to a wide variety of attractions that include over 68 mammal species, up to 350 bird species plus 14 lakes include Lake mburo which is the main attraction. A game drive through the park offers you opportunities to encounter a variety of wildlife most notably the Zebras, Impala, elands, cape buffaloes, hyenas, leopards, bush bucks, topi , bush pigs and hippos on boat cruise.  Game drive and boat cruise trips are not the only exciting activities you can do when you safari Lake Mburo, bird watching, nature walks , cycling and horseback riding at Mihingo lodge all add to the fun.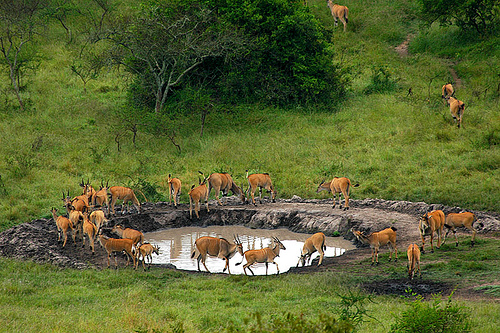 Getting there
The 239 km road trip from Kampala to Lake Mburo lasts about 4 hours & 32 minutes using the Masaka Rd and Mbarara-Masaka Rd  and only 1 hour and half if you start the trip from Mbarara city. You can also access the park by air using Aerolink taking only about 1 hour to arrive at Mbarara airstrip where you will be driven to the park. Explained below are the three best ways of getting to Lake Mburo park from the city , airport or any other destination in Uganda.
By Rental Car
The best way of getting to Lake Mburo is by hiring a private 4×4 cars for a self drive or driver guided road trip. There are a variety of car rental companies in Uganda offering a wide range of 4×4 cars for hire , cars that can handle the rough terrain and off-road trucks in remote destinations. Some of the top 4×4 cars for hire in Uganda include the Rav4, Land cruiser Prado, Safari land cruiser, safari van to mention but a few all available at affordable rates. Lake Mburo has some of the best camping spots in Uganda so you can rent a car +camping gear or go for the roof-top tent Land cruiser.
By Airplane
A fast but more expensive way to get to Lake Mburo national park is by booking a flight from Entebbe to Mbarara airport. Aero link Uganda offers some of the best charter flights to some of the top parks in Uganda including Lake Mburo with the trip lasting only an hour, you will then be picked up from the Mbarara airport to be transferred to the park. Enjoy the aerial views of the landscapes, water bodies as well as homesteads of the locals.
By Public bus
If you are travelling on a tight budget , then the best possible means will be the public bus and as inconivinent and unsafe it is, you will get to Lake Mburo park but not in time. You can book a a ticket at Global coaches or Jaguar at one of the Kampala offices. However you risk loosing your luggage as it has to be mixed with the other passengers cargo.
Planning to make a safari to Lake Mburo national park but still haven't made up your mid which means tio use to get there, the above 3 are the best means available. If you would like to rent a car in Uganda and self drive to Lake Mburo park this season, simply get in touch with us by sending an email to info@dkrentacaruganda.com or call us now +256-752429596 to speak with the reservations team.