Top 3 Fancy Sports Cars To Drive In On Your Dream Wedding
A sports car is a small & fast vehicle designed with an emphasis on dynamic performance like acceleration, speed, handling as well as the thrill of driving a fast car. Europe was the first continent to produce fast cars for its ever-growing and evolving customers. Sports cars usually have two doors and two seats with some having small back seats which can only be accessed by bending the front seats. There are a lot of similarities between a race car and a sports car but the main difference is that the former can only be driven on circuit tracks while the latter can be driven on a normal road.
The sports car's fancy-looking exterior coupled with interior guarantees to get every head turned wherever you decide to go to, not only does it show class and elegance but also shows your sense of style.  Sports cars are perfect for weddings, music video shoots, photography and honeymoon getaway among other special events. DK car rental offers cheap and trusted wedding car hire in Uganda and we are here to present to you 3 of the hottest sports cars for hire in Kampala city available for self drive.
1- Mazda RX-8 – One of the top requested sports cars in Uganda is the Mazda RX-8, a vehicle manufactured by Mazda; another popular Japanese car manufacturer. The 2-door mazda is powered by a rotary Wankel engine seating four people with two front large seats and 2 small seats in the back. You can get the Mazda is red, blue and black colors all at good rates that suit your planned budget and needs.
2- Porcshe – Another popular sports car guaranteed to light up any occasion is the beautiful Porsche which is manufactured by German-based Porsche AG and owned by Volkswagen AG. Unline the Mazda, the Porsche is much large in size with 4-doors able to seat up to 4 people comfortably with a functioning AC and cozy interior seats. The eye-catching exterior features a long nozzle engine compartment with spectacularly big oval-shaped headlights and a huge bumper that almost touches the surface.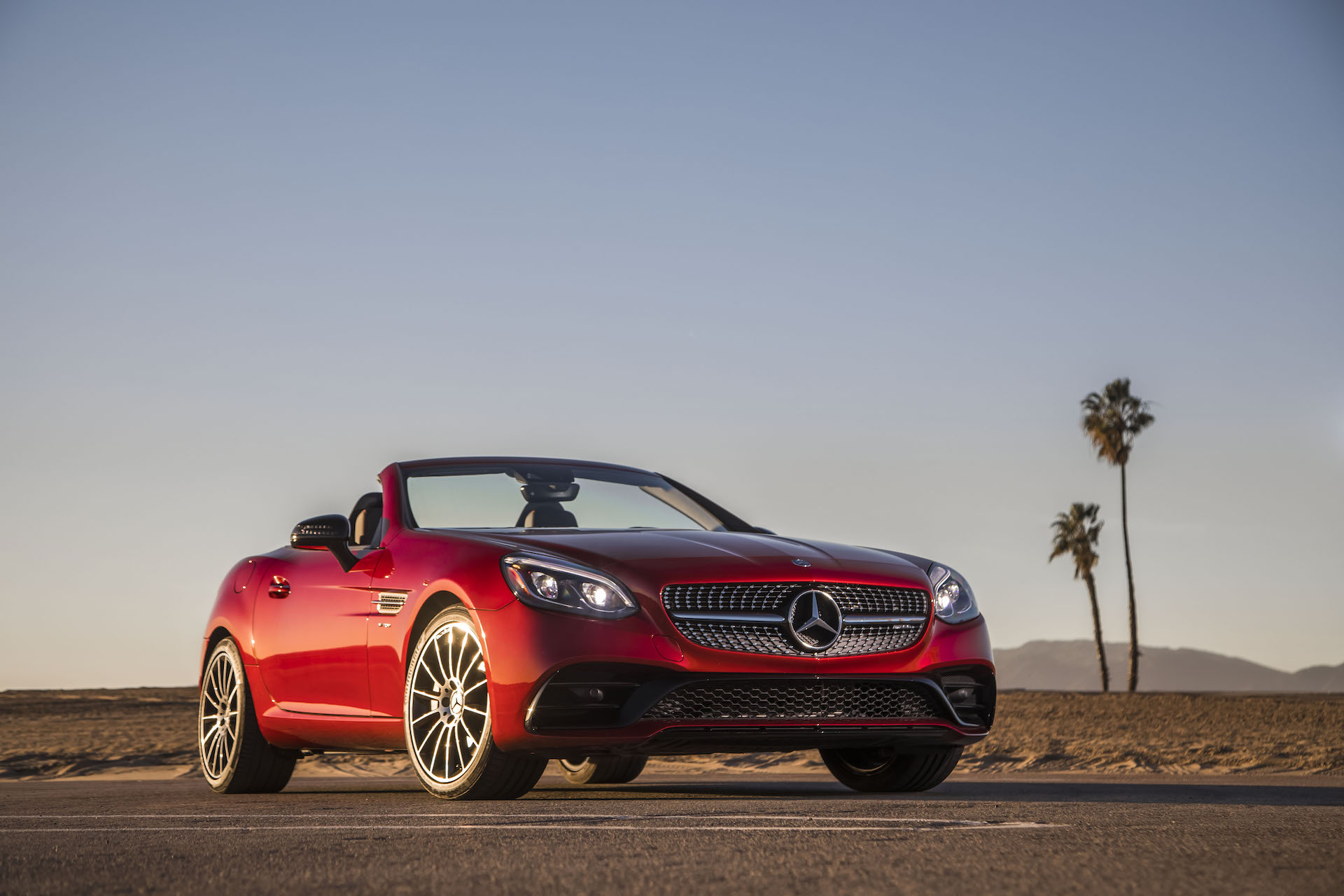 3- Mercedes Benz SLC Class – Formerly called SLK, the SLC class is a compact executive sports car manufactured by Mercedes Benz, a popular luxury German automotive brand based in Stuttgart. This beautiful small Mercedes Benz model is a convertible with 2 doors seating only 2 people, coming in black and red colors, the SLC class also features a nice looking bumper, unique headlights and cute rear perfect for special events like weddings, music video shoots, filming, photography as well leisure couple getaway holidays.
Searching for a fancy sports car for hire in Uganda for a wedding, the above 3 sports cars will definitely do the job. Drive you and your wife to a wedding and take in the jubilations and awe when you ride in with one of the above sports cars.  You can hire a sports car online by simply sending an email to info@dkrentacaruganda.com or call us now on +256-752429596 to speak with us now.