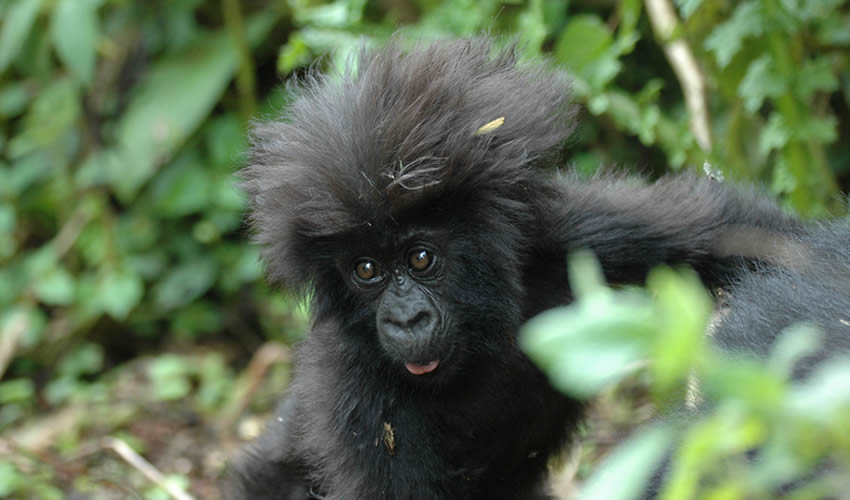 Top 3 Means Of Getting To Bwindi National Park
Situated in the southwestern corner of Uganda along the DRC border just on the edge oif the Albertine rift is Bwindi impenetrable forest park , a UNESCO designated world heritage site home to up to 400 mountain gorillas which is half the population of the remaining gorillas in the world. Bwindi national park is also home to various other wildlife including 120 mammal species, 348 bird species, 220 butterfly spcies, 27 frog species & 163 tree species plus the colobus monkeys & chimpanzees to add to the list of exceptional wildlife in one of Uganda's most popular national parks.
Mountain gorilla tracking is the most popular activity with 14 habituated gorilla groups open for tourism in 4 major regions that include Buhoma, Nkuringo, Rushaga & Ruhija spread across Kanunungu, Kabale & Kisoro regions.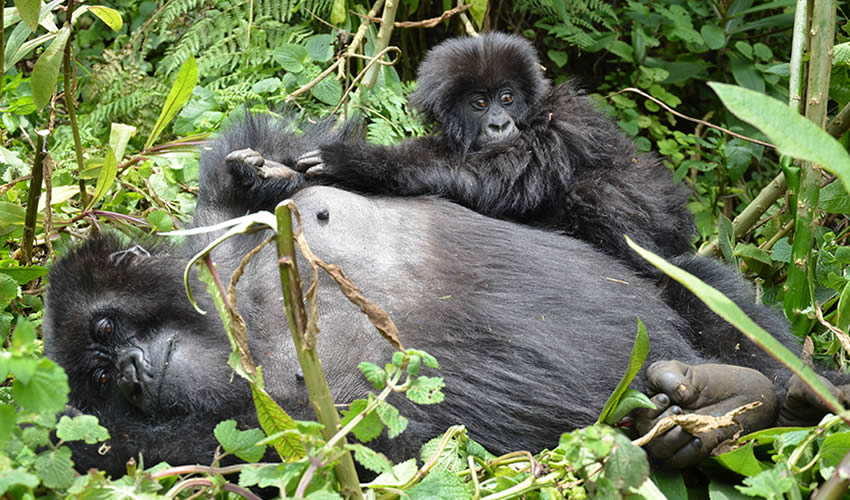 Getting there
A road trip from Kampala city to Bwindi will last about 8 hours while if you are starting from Kabale, it will only take about 1 to 2 hours. If you are accessing the park from Queen Elizabeth through the Isasha sector, then it will take about 3 hours. You can as well access it by air using charter flights like Aero Link , flight lasts about one-hour landing at Kisoro airstrip.
1 – By rental car
The most convenient and safest way to get to Bwindi national park is by renting a car to self drive to Bwindi park or hiring a driver as well to take you there. There are a variety of 4×4 cars perfect for long-distance road trips to Bwindi including the Safari land cruiser, Rav4, Land cruiser Prado, Nissan patrol, and tourist van among others. A good 4×4 can handle long-distance trips traversing steep slopes as well as rough countryside terrain. Its highly recommend you book a rental car that can fit the number of people you are traveling with as well cargo for trekking.
2- By Plane
This is by far the most expensive way to get to Bwindi but the fastest as well, you will only take an hour in the air starting your journey from Entebbe airport and landing at the Kisoro airstrip where you will be picked up and driven to your safari lodge or guest house. Aero Link Uganda offers the most affordable charter flight services to Bwindi forest, Queen Elizabeth Park, Murchison falls park, Jinja, Semuliki valley, Lake Mburo park & Kidepo valley.
3- By Bus
The cheapest but most unreliable and uncomfortable way to get to Bwindi national park is by a public passenger bus. There is a daily bus service that leaves Kampala for Butogota passing via Kihihi & Rukungiri. Alternatively, you can buy a ticket to Kisoro from Kampala bus terminals like Jaguar, the bus departs Kampala at 8pm and arrives 6am at the Kisoro bus point.
Are you planning to visit Bwindi national park for a safari or research but still haven't decided which means to use to get there, the above 3 are the best and only options literally. You can rent a car or book a flight to Bwindi forest with DK Car rental today by simply sending an email to info@dkrentacaruganda.com or call us now at +256-774071656 to speak with the reservations team