Situated along the Jinja-Kamuli-Mbulamuti road in Eastern Uganda within Jinja district is Buwenge; a once-proposed headquarters of Jinja bordered by Luzinga, Butamira, Mabira, Mawoito and Kiroro. Buewenge town is situated just 28 km north of Jinja city and about 37 km south of Kamuli using the road. Some of the top points of interest in Buwenge include the Jinja district administration headquarters at Kagoma, Buwenge town council offices, Buwenge General Hospital and Buwenge central market.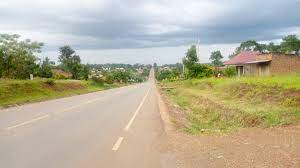 Are you in Buwenge or planning to visit and require a rental car for self drive or driver-guided trip?, we at DK Car Rental will be more than happy to offer you our services. We offer affordable car rental in Buwenge for all types of travelers including businessmen, adventure seekers and leisure travelers. Whether you want to rent a 4×4, SUV, sedan, minivan or bus in Buwenge, we can get any rental car at a price that fits your budget and personal interests.
To rent a car in Buwenge for self drive or driver-guided trip, simply send us an email to info@dkrentacaruganda.com or call us now on +256-774071656 / +256-752429596 to speak with our team.