A 4×4 also known as 4 wheel drive car is a vehicle capable of powering all four wheels at the same time giving a car that extra push as well as adding gear ranges.  A 4×4 car can handle all types of terrain including rugged surfaces, muddy and steep slopes making it the perfect car for long-distance trips including park tours.  Uganda is blessed with numerous attractions situated in some of the most remote regions of the country and the best way to get there is if you hire a 4×4 in Uganda for self-drive or with a driver-guide. These on and off-road vehicles are perfect for game viewing trips, camping safaris, research projects as well business road trips.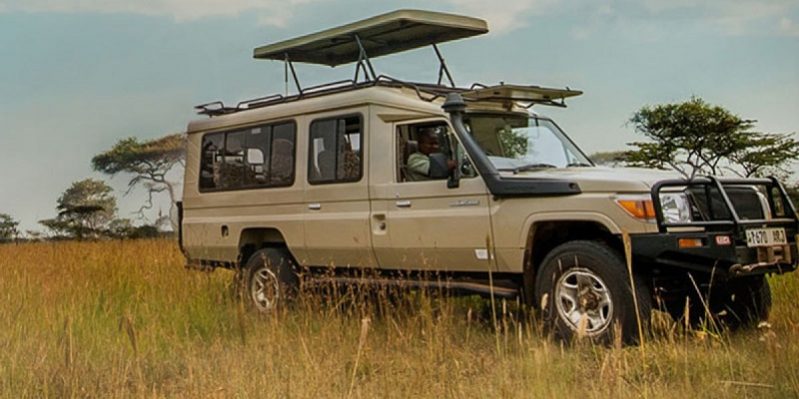 Dk Car rental offers reliable and affordable 4×4 car hire in Uganda availing travelers with some of the best 4 wheel drive cars for a safe and comfortable road trip. Top 4×4 cars in Uganda include Land cruiser Prado, Safari land cruiser, Safari van, Rav4, Hilux, Nissan Patrol, Camper cruiser among others all well serviced ready to to hit the road.
To book a 4×4 car online today , simply send us an email to info@dkrentacaruganda.com or call us now on +256-774071656 to speak with us today.