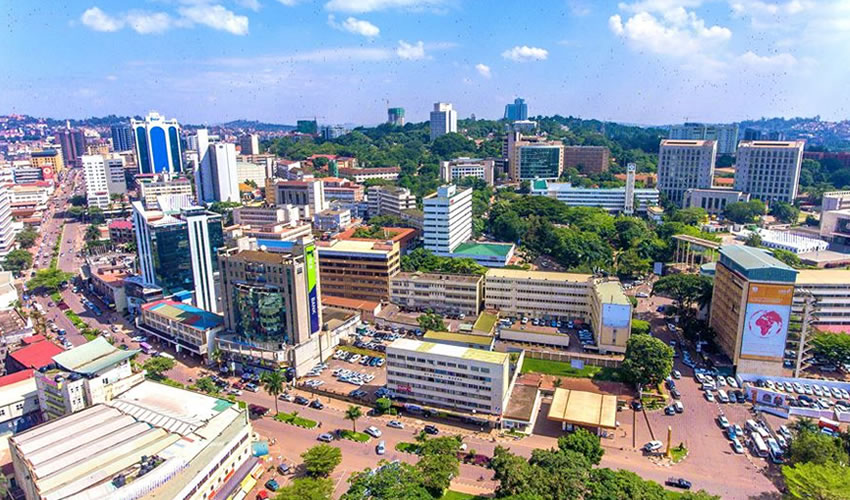 Top Reason Why You Should Visit Kampala City
Historically the traditional capital of Buganda kingdom, Kampala city was famously built on seven hills. Today's capital of Uganda now sprawls haphazardly over more that 20 hills and is still expanding rapidly. Viewed from a distance the sky scrapers interspersed with thick green vegetation, dusty red roads, clustered roofs and imposing cathedrals, churches and mosques.
There is no more authentic way to tour this friendly city than on bodaboda which will take you through every nook and cranny, saving you the task of climbing the numerous hills to see the city from various vantage points. Kampala is a city with so many eye catching points of view and endless opportunities for once in lifetime experience. There are several attractions and things to do that will keep you engaged for a few days; here are the top five things to do and why you should visit Kampala.
Visit the place of worship with a view
With several ornamental arches and copper domes, the national mosque dominates old Kampala hill. Muslims are welcomed at any time and the minaret is open to the general public outside prayer times, so climb the 340 stairs to the top of the spectacular vies across the city. There are also good views from the brick red Anglican Namirembe Cathedral at the top of Namirembe hill, the huge St Mary's catholic cathedral. With its two sets of steeple bells perched high on lubaga hill. The only Bahai temple on the African continent stands on the crest of kikaya hill with amazing views as well as beautiful flowering gardens full of birds.
Shop in a vibrant market….
Kampala is dotted with colorful markets, including the frenetic Nakasero market at the foot of Nakasero hill, which sells fresh produce from eggs and chicken to fish, halal meats and all kinds of vivid vegetables, tubers and fruit. Also try Kampala's legendary Rolex- not a Swiss timepiece, but a popular street food combining an egg melet and vegetables wrapped in a chapatti. A little further west, owino market sells all manner of goods from food and spices to pots, pans, and second hand clothes. For typical Ugandan souvenirs such as wood carvings, woven bark cloth mats and pots, decorated gourds, musical instruments, leather and sisal baskets and textiles, head to the Uganda Art and Craft village behind the national theater on Buganda road.
Admire an impressive monument
Amongst the number of historical monuments scattered around Kampala, the sticking independence monument at the top of Speke road was unveiled by Uganda's first Prime Minister Milton Obote on October 5th 1962 the same day he laid a foundation stone for the independence arch at parliament. Said to signify a new born country, the statue depicts a mother with bandages around her legs and waist unwrapping and lifting a child towards the sky. In the parliament gardens the stride monument was built by a team of 11 sculptures and unveiled by Queen Elizabeth II in the commemoration Uganda hosting the common wealth heads of government meeting in 2007. Depicting a husband, wife and striding forward it symbolizes that the common wealth countries are developing together as a family.
Enjoy a day out on the shores of lake Victoria….
Entebbe is a laid back town an easy 45km drive from the city and on a hilly terrain along the north western shoreline of Lake Victoria, virtually on the equator. It has several attractions including the botanical gardens with a stretch of beach on the lake and open woodland and patches of tropical rainforest perfect for bird watching. On Ngamba Island, visitors can observe orphaned chimpanzees living in a heavily forested sanctuary. Another prime spot for birds Mabamba swamp that has marshy papyrus lined in the northern shores of the lake. Canoe excursions are available to find more than 260 species, including the rare giant shoebill stork and tiny blue swallow.
Whether its during the day or night, Kampala will never fail you. Get the unbeatable rates to tour around Kampala when you book with us. Simply send us an inquiry to info@dkrentacaruganda.com or call us on +256774071656 or +25675249596 and speak with the reservations team.