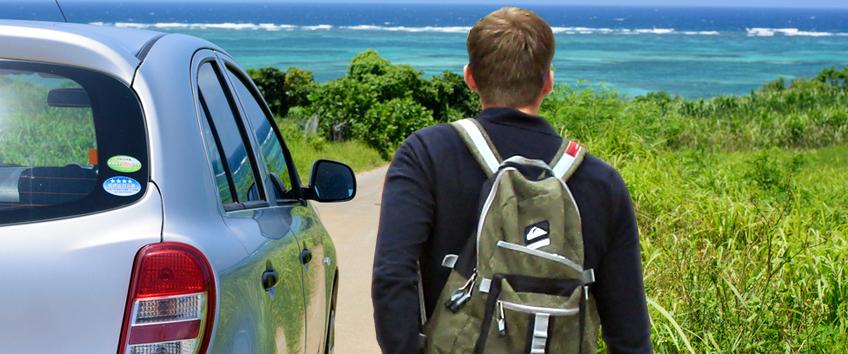 The Perfect Uganda Self Drive Itinerary For First Time Tourists
A self drive road trip is an exciting way to explore and discover new things all on your own, get behind the steering wheel & take charge of your vacation. Are planning to self drive Uganda this season? Good choice! Uganda is one of the most popular safari destinations dubbed the "Pearl Of Africa" by Sir Churchill Winston and rightly so given the abundance of attractions you will find. From the lovely sprawling city hills, towering landscapes, enormous water bodies to the endless wildlife species and unique culture of up 54 tribes, Uganda is a pure tourism paradise.
Uganda guided safaris may offer total safety and convenience but if you want an exciting adventure, then you should rent a car + GPS and drive yourself to whichever destination you choose. Enjoy the privacy and freedom to go wherever you want at your own pace while saving money you would have spent to hire a driver / guide.
If you are visiting Uganda for the first time and would love to drive yourself, we at DK Car Rental got the perfect  Uganda self drive itinerary just for you.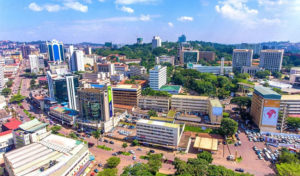 Kampala city – Most travelers always start off their self drive trips in Kampala city; the capital of Uganda. The city offers you the chance to sample the way of life of Ugandans and also do some shopping before you begin your journey to the parks and other remote destinations.  The city is hub for some of the most popular Bugnda cultural sites as well religious & political monuments including the Kabaka's palace, Kabaka's lake, Kasubi tombs, Uganda musuem, Art & Crafts village, Ndere cultural center among others. There are plenty of affordable hotels and guest houses in the city so you can't fail to get accommodation for the night.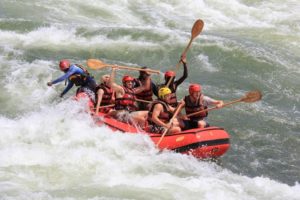 Jinja city – Next destination on the self drive itinerary is a trip to Jinja city ; the Adventure capital of East Africa home to the source of the River Nile (world's longest river). A road trip from Kampala to Jinja offers you chance to pass by Lugazi sugar plantatation , Mabira forest (Uganda's largest natural forest)  and of course use the recently open Jinja bridge that passes over the Nile. There are variety of things to do in Jinja including the adrenaline pumping white water rafting, Kayaking, river tubing, bungee jumping, horseback riding, source of the nile boat trip, itanda falls tour, reptile park tour, golfing, quad biking, market tour to mention but a few and luckily most of these activities are affordable.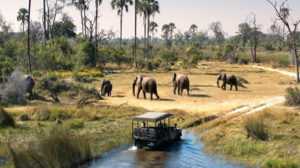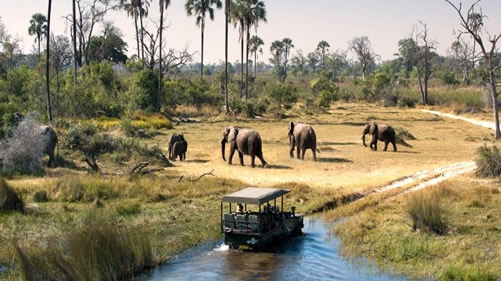 Murchison Falls Park – After you have spent 2 days in Jinja, your next destination is Murchiosn falls national park ; Uganda's oldest and largest national park home to 76 mammal species & over 451 bird species. The satr attrcation in the aprk is Murchison falls, the strongest falls on the Nile formed when it squeezes through a 7 meter gorge and falls 43 meters high. A morning game drive offers perfefct opportunity to encounter numerous land andimals and birds while the boat cruise is the ideal activtity to get you close to water animals like the Nile crocodiles & hippos plus of course the bottom of the falls. Other activities you may want to try out in the park include chimpanzee tracking in Budongo firest, Hiking to falls top, community walk and bird watching.
Queen Elizabeth national park – You can decide to continue your Uganda self drive trip with a visit to Kibale forest only if you didnt get chance to track them in Murchison falls other wise, the next destination on the list will be Queen Elizabeth national park; another popular African park once visited by the Queen of England back in 1954 on royal safari. Home to over 95 mammal species and up to 600 bird species, the park is true hub for tourists looking for that classic wildlife adventure in Uganda. Game drives through the Kasenyi plains  & boat cruise along Kazinga channel offer you chance to spot a variety of wild animals & birds and if you are still intrested in chimpanzee tracking, you can visit the Kyambura gorge.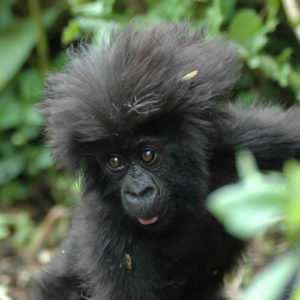 Bwindi National park – After an exciting 2 days in Queen Elizabeth park, you will head further south west driving to Bwindi forest; home of the moutain gorillas. The chance to get up close with one of the most endagnred species in the world is regarded by many as the most exciting wildlife encounters in the world and the reason why most tourists visit Uganda. Tracking mountain gorillas is no easy activity and requires fitness and patience, you will be given 1 hour in their midt to take pictures and observe them interact, feed & play.  Gorilla trekking in Uganda is subject to a permit which costs US$ 700 for foreigners & UGX 250,000 for East Africa residents. You can purchase gorillas permits online through a travel company or at UWA offices in Kampala.
After spending 2 nights in Bwindi forest, you can either decide to visit Lake Bunyonyi for some relaxation &  island exploration or just head back straight to Kampala city ending your self drive Uganda adventure.
PLanning to visit Uganda on self drive safari and looking for the ideal rental car for the road ttrip, we at DK car Rental will be more than delighted to offer you our services. Simply get in touch with us today by sending an email to info@dkrentacaruganda.com or simply call us on +256-752429596 to speak with the reservations team.