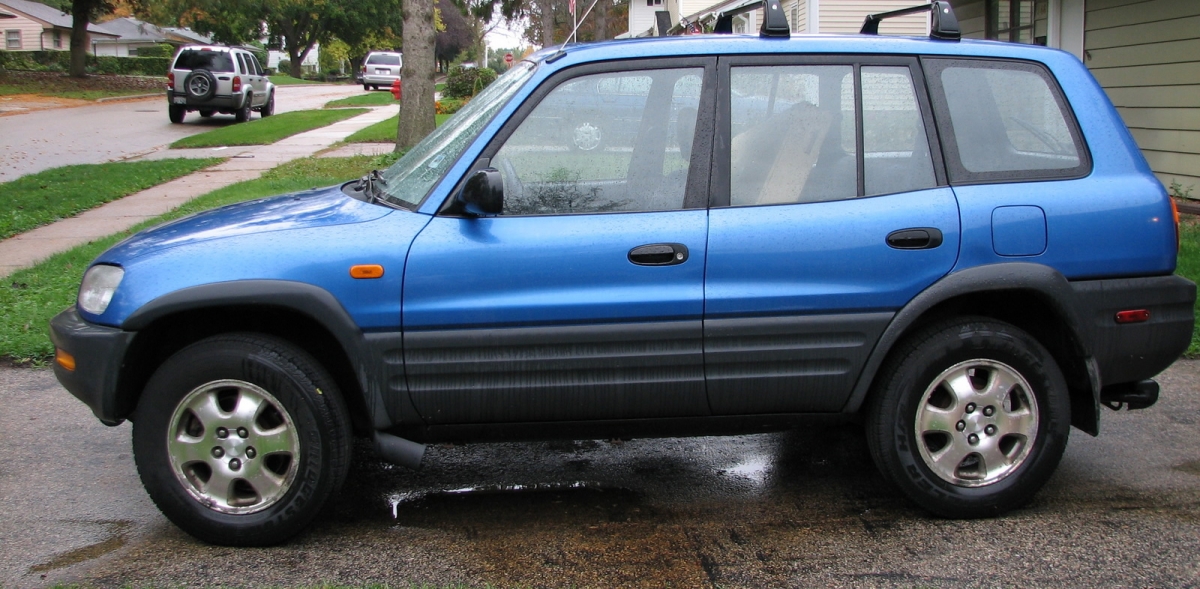 Why Choose A Rav4 For Your Next Uganda Road Trip
The  Toyota Rav 4 is one of the most popular cars for hire a in Uganda, a cross-over SUV that can handle all types of terrain. Rav 4 in full stands for 4 wheel drive Recreational Active Vehicle which is truly suiting for a car of it's caliber given it can traverse both off-beaten tracks in remote destinations as well as tarmacked roads in the city and neighboring suburbs. Coming in 2 & 4-door versions, the Rav4 can seat up to 5 people comfortably with an AC and spacious space for cargo as well.
Dk Car Rental offers a wide range of 4×4 cars and sedans but here are some reasons our experts highly recommend you rent a Rav4 in Uganda for your self-drive or guided road trip over other cars .
Affordable – Traveling to a new destination requires you to minimize your travel expenditure and save money for other things and if you want cheap private transportation, then you need to get a comfortable but pocket-friendly car and that's where the Rav4 comes in. Most of the Uganda car rental companies will hire out a Rav4 starting from US$ 35 per day depending on number of days you wish to have it making the most affordable 4×4 car to hire in Uganda.
4 wheel drive – if you plan on going for long-distance road trip and want to book an affordable rental car in Uganda, then you should consider renting a Rav 4 given it's 4 wheel drive capabilities that allow it to drive through the toughest of terrain including rough off-the-beaten tracks, steep & muddy slopes. No wonder tourists love this SUV.
Spacious – Traveling long distances always require total comfort for the passengers and that's why leg room and cargo space are very essential. Most of the travelers who decide to hire a Rav4 always come with huge cargo ready for camp or business and so they require an affordable but space conducive car.
Fuel economizing – The Toyota Rav4 is the easiest car to drive in Uganda not only because it's small and portable but because it is good at economizing fuel hence helping travelers reduce on the heavy and inconsistent fuel costs in Uganda. The Rav 4 consumes petrol fuel which is now at UGX 4000 per liter with a full tank costing around UGX 250,000.
Nice looking –Another fascinating reason you should choose a Rav4 over other rental cars in Uganda is its eye-catching exterior that can blend within the city and remote destinations. Manufactured in shiny red, blue and grey colors, you can drive the Rav 4 to a meeting as well as safari.
Multi-purpose – The Rav4 is regarded as a cross-over SUV because it can be used on all types of roads as well as occasions. You can drive Rav4 to a business meeting, explore the city on a leisure vacation, visit the national parks, book an airport transfer or drive to a special occasion making it the perfect multi-purpose vehicle to hire in Uganda.
Planning a self drive or guided road trip in Uganda and require an affordable and money-saving 4×4 car, then you should rent a Rav 4 in Uganda for the next road trip. You can get in touch with us today by sending an email to info@dkrentacaruganda.com or call us now on +256-752429596 to speak with the reservations team.