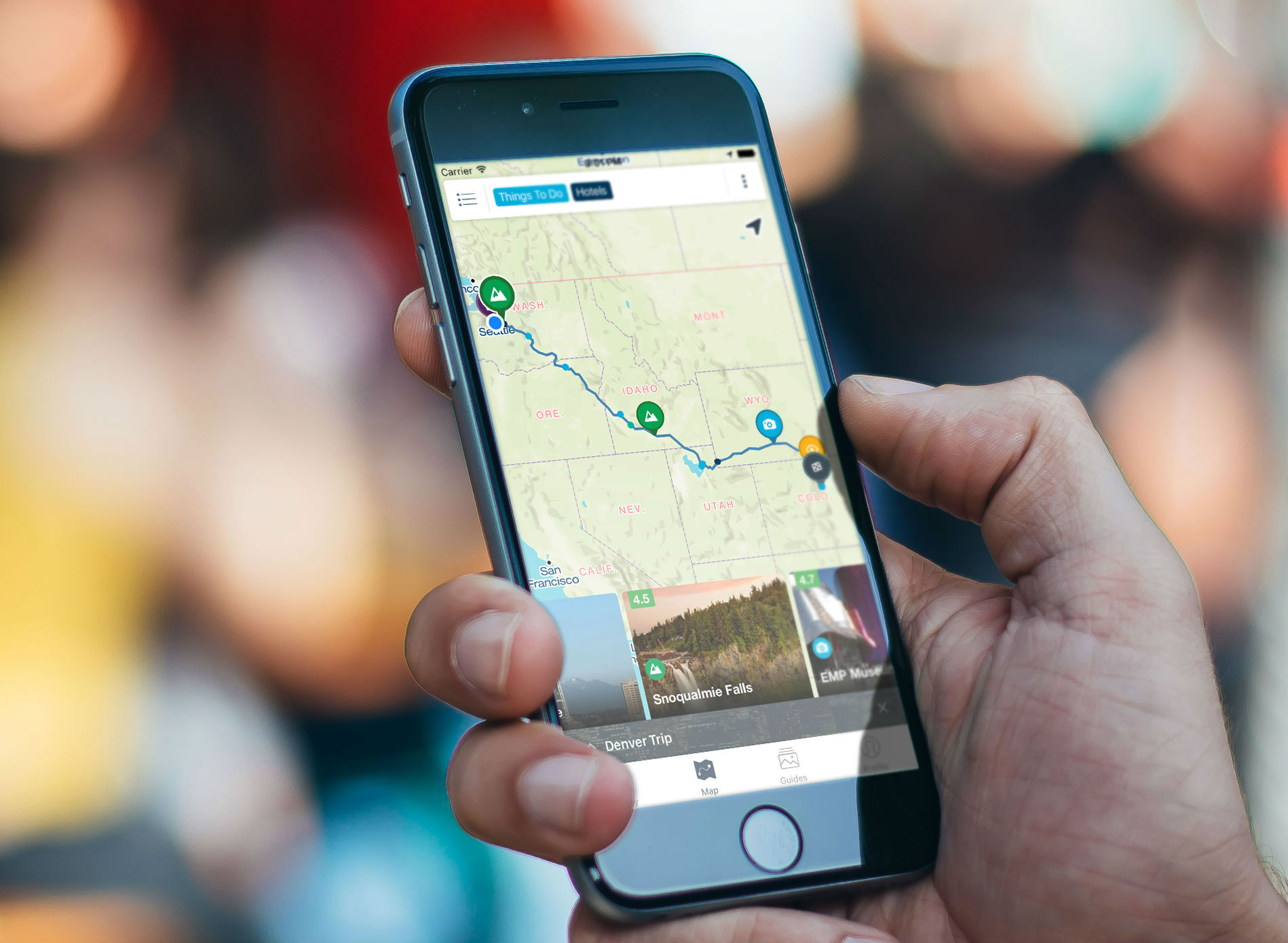 Top 5 Travel Apps To Download When You Visit Uganda
Visiting a new country is always something exciting to do. Whether it's an official family vacation, business tour, leisure getaway with friends, there are so many great places to visit and plenty of exciting activities to do. However getting around can be challenging especially oif you decide to self drive and ditch the driver / guide fees, you will need a personal computer or book guide to show you the routes, places to visit and best off means of getting there.
There are dozens of travel apps in Uganda that will help you find and travel to any destination safely & comfortably while saving money and time. DK Car Rental proudly presents 5 must have travel apps when you visit Uganda this season.
1- Tripadvisor – This one of the most popular travel apps in the world operating basically on user-generated content. Tripadvisor is kind of alike comparison shopping website where by users can find out about destinations, attrcations and reviews about them as well do hotel, lodge & safari bookings. Traveler reviews about companies, experiences, accommodation help others get the best deal from people they can trust and rely on hence saving travelers from fraud or getting poor quality services.
2- Google Map – Forget about renting a GPS for your self drive road trip in Uganda and download Google maps on your phone or laptop. Run by the world's most used search engine, this unique web mapping & route planning application offers clear satelite imagery for people traveling by car , on foot or air.Just like a GPS, the maps app will show you the best route to take , location of nearest tourist attraction, gas stations, police station,  restaurants, hotels , hospital among other places.
3- Triposso travel guide – Uganda's number one travel guide by Triposo  is another amazing app to download, it will be like your personal tour guide offering you accurate background information about some of the top destinations and attractions in Uganda including Kampala city, Jinja , Entebbe plus national parks amopng others. Lean about a destination's histryy, things to do, accmoodation ,distance, time & how to get there by private & public means.
4- Uber app –  Another must have travel app when on tour in Uganda is the Uber app, you can simply request any ride of your choice online. Open the app and tyope in destination where you are located and destination you want to go and the app witll get you a nearby registered driver to pick you and drive you comfortably to your destination. You can decide to order for a car or motorcycle , the choice is yours.
5- Safeboda –  If you hate getting stuck in long hour traffic jam on the streets of Kampala city, the you should download & install the safeboda app. Bodaboda riders have been regarded ass some of the most reckless road user in East Africa but with the launching of the Safeboda, people started seeing them in a different manner. You will get where you are going much faster and safely when you order for safeboda rider and it's much cheaper than the Uber app.
There are plenty of other useful travel apps to download including the Pearl guide, Jumia app, first aid app, weather app, HAMz, MTN app among others but the above 5 make the cut as some of the most important must download apps when you decide to trave in Uganda.
Planning to visit Uganda this season on self drive road trip? You are in the right place, we at DK Car Rental have a fleet of well serviced rental cars in Uganda for all types of travelers and group sizes.  Just get in touch with us today by sending an email to info@dkrentacaruganda.com or call us now on +256-752429596 to speak with the reservations team.