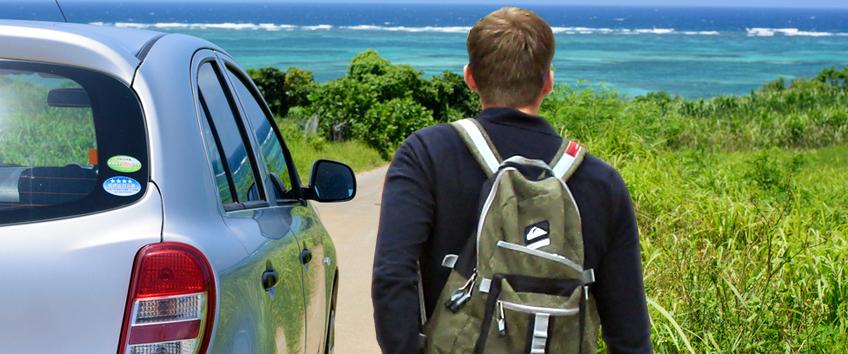 Tip For First Self Driving In Uganda
Most travelers while visiting a foreign country fear to drive them due to different roads that each country impose while driving. However, the visitors would like to experience a self-drive adventure on a foreign road which they haven't conquered before. Having a self-drive trip for the first time can be nerve while the reason why new drivers are commonly seen navigating local roads until they gain great experience to venture in the international routes. Once a first-time self drive driver is ready to take on the drive, being fully prepared can motivate a beginner to have a smooth self drive trip.
While self-drive safaris and tours have become common in Uganda, to most first-time self drive travelers, during in African states like Uganda usually come with a lot of challenges as there are still many old vehicles that are on the road, poor and narrow roads as well as insecurity. That said, if it is your very first time to be on a self dive tour in Uganda, below are some of the important tips you need to put into consideration.
Always cross-check the car thoroughly prior kick-starting any road trip of your dream destination in Uganda. Make sure that all the tires are in good condition and that you should also have some spare tires in its good shape just in case the original gets a problem. If you are planning for a long tour, then we encourage having at least two spare tires and the other important thing is you must cross-check the level of the oil, wiper blades and any leakages. Usually, the service tag indicated when the vehicle was last serviced.
Do not drive at night. Driving at night is very risky and it is not advisable for you to do so. Most roads in Uganda do not have street lights and others are known for robbers meaning some areas are never safe. Besides, it is not easy for you to be assisted just in case you encounter a problem at night.
Use road maps and the GPS at all times while on the road. Driving in a foreign country like Uganda can be challenging as you aren't familiar with the routes and higher chances are that you may get completely lost. Using a road map or GPS can be one of the best ways for you to find your way to that dream destination. Most importantly, some cars like the 4×4 wheel drive normally can be hired with a GPS and the road maps perhaps at additional cost depending on the car rental company that you intend to deal with.
Always take beaks, have something to eat and fuel the car. By taking a break is one way to refresh yourself and also have something to eat as you are fueling the car. Avoid leaving the main town without refilling your tank gas in your tires as there are very limited or even no gas stations in the rural areas especially at the national parks.
Avoid driving when you are tired. This can land you into problems and most importantly, better that you park the car along the road or give a friendly collogue provided he or she has a valid driving permit to take over as you get rest
Always be keen on weather changes. The speed at which you drive changes depending on the weather. Make sure you control the speed at which you drive when it has rained or when it is slippery and perhaps in the rural areas where some of them can be very muddy. Normally, our advice is that you should hire a 4WD.
Be mindful of the other road users while driving. While on the road trip in Uganda you will realize that the roads are not of the same size like those back at your home country. They can be narrow and perhaps no provision for the pedestrians. Meaning, maximum attention must be paid on other road users especially cyclists, students, cattle and other that may be using the same road.
Also take note of the mobile networking. Most rural areas where safaris are conducted especially the national parks do not have a clear network coverage and you will have a challenge.
It is always important that you understand the rules and regulations of the national park. Avoid walking alone the fact that you will be in the wilderness, wild animals do roam at the park and higher chances are that you can bump into dangerous ones that may cause harm to you and we don't wish this to happen to any of our clients that is why we encourage you to always keep around your tent or lodge. Park safety rules and regulations are always stipulated and you will be briefed about them. Also, avoid off track driving as this may cost you what you never planned for.
Conclusively, for first time self-drivers on the Uganda safari, we believe that the above tips will guide you appropriately and you will have an enjoyable and perfect trip all through.  Get in touch with us in case you are looking for the best car for a self drive trip n Uganda., send us an email to info@dkrentacaruganda.com or call us on +256774071656 and speak with the reservations team.