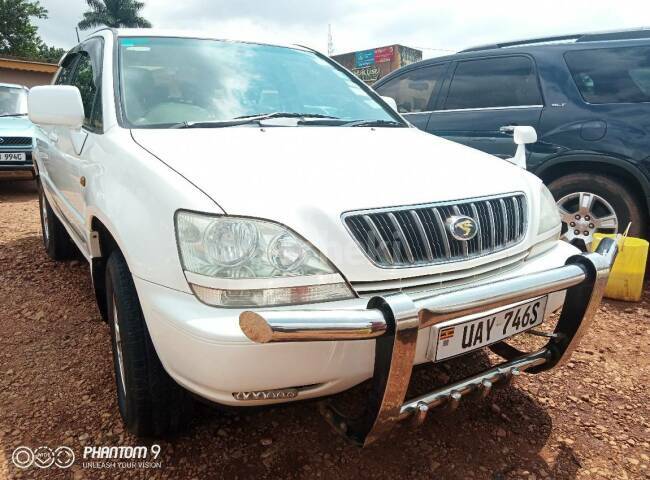 Top 4 Best Sedan Cars For Hire In Uganda
It is very important for your travel comfort to choose the right car for your aimed trip or vacation or reason for car hire. The saloon cars or commonly known as the sedans are smaller vehicles that can seat 4 passengers plus the driver. Our sedans cars are known to be very comfortable and stylish and very easy to manage. This is a very good idea for those on business trips or big city dwellers and tours.
Here at DK car rental we offer a wide range of sedan cars for hire in Uganda including the executive ones that rare versatile, comfortable and secure to the mid budget that are just enough for you to ride around. Why not choose a saloon car than running after the bigger cars yet this is cheap and very friendly in management
Toyota Raum
The Toyota raum is a 5 seater min I MPV that first appeared in 1997. Its body is not only compact, keeping it convient to drive, but also with a high body height and an MPV use. Shape and seats can be chosen among separate type and double folding type. Wide doors and high seats make it easier for people to get on and off the car, comparing to other compact cars. Doors on both sides are slide doors so that people can get on/off the car in narrow spaces, and drivers can put their luggage in rear seats with less movement.
The raum is equipped with Colum shift lever and foot parking brake, which allows rivers to walk through the parking brake, which allows drivers to walk through the front seats. Its rear seats can be folded in a 60/40 aplitic to make them flat and enjoy seating arrangements. Its rear tucks opens horizontally making it possible to open and close the door in an easy posture and to load luggage n narrow spaces. The interior is colored in two stone styles with anti-bacterial disposal for sterling, shift lever, front door, side handle and a front door armrest.
It has a 1.5 liter, 4- cylinder DOHC engine, with the only option of 4 speed AT. Drive system can be chosen between FF and 4WD. For safety management, adopts collision safety body, ABS, brake assisting system, Dual SRS airbag, pretension and force remitter seatbelts as it standard equipment
Toyota wish
A Toyota wish from DK car rental is a wish fulfilled. Seats seven people! The wish is surprisingly roomy, sporty, comfortable and very quiet. With an unstoppable engine and a top-of-the-line transmission, the Toyota wish has often been called the workhorse of the Toyota family. The exterior of a Toyota wish id designed sporty, using a capsule as a prototype.
One of the characteristic features of a wish is its vertical 4-lamp system headlamps. For the interior, the Toyota wish has three-row independent seats for 7 passengers. Through long wheelbase and flat floor, spacious head clearance and wide leg space are achieved for all seats. By adopting a division- collapsible second seat and third seat, various seat arrangements are possible depending on the occasion. The third row seats can be tilted down or raised by one touch, with a reclining function. The driver's seat looks like a cockpit, using a gate instrumental panel and round meter hood.
Toyota Premio
This is an upscale sedan with an amazing interior that portrays wood trim and good class material as well as an assortment of convenience features like bottle stands, CD players, air conditioners and many others. Rent a premio today within Kampala city and drive comfortably to any destination since it is perfect for city tours and further towns, though not advisable for rough and slippery terrain.
Rav4
The rav4 seats a maximum of 4 people the driver inclusive and can accommodate enough luggage. The vehicle is not only beautiful with a stunning exterior body but also strong enough to handle the rough terrain. Apart from, other members of the sedan family, the rav4 comes in 2 types, the short 2 door and the long 4 door, all these have the same seating capacity and strength.
Many people on self-drive prefer this vehicle because of its friendly fuel consumption and easy to manage state. Are you traveling alone, a couple or friends, with a rav4, you got a friend that will be by your side throughout the whole trip.
Whether it is a Rav4, Toyota Premio, Toyota wish or a Toyota Raum, we got you covered! Name your type.  Rent a sedan car in Uganda by getting in touch with us by sending an email to info@dkrentacaruganda.com or call us +256752429596 or+256774071656 and talk to the reservations desk.