5 Top Qualities Of A Good Chauffeur
Chauffeur is simply a fancy way of saying 'driver' and while a driver's job is to transport you from one destination to another, the chauffeur goes an extra mile to make the road trip more pleasant and smooth getting you to your destination in time.  A chauffeur is trained to make a passenger feel like royalty delivering the service withn the utmost passion & professionalism to give you a comfortable road experience.
Whether you decide to hire a chauffeur for a business road trip, wedding occasion, airport transfer or just leisure vacation, you must make sure you get the best for a successful road trip. We present to you some qualities to help you make the right decision when you hire a driver in Uganda or any other destination for that matter.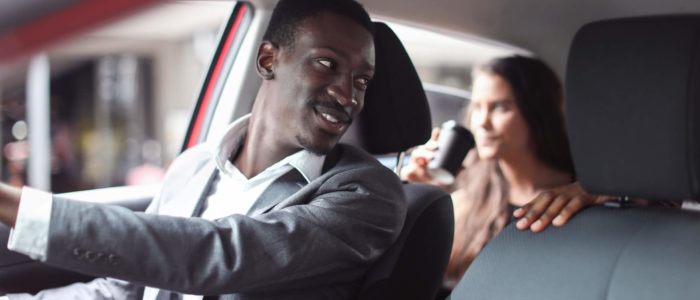 Safety – The safety of a client is always a chauffeur's number one priority, he should possess safety and defensive driving skills plus an expert understanding of the car operations to ensure total comfort and security on road. His duty is to get you where you are going safely no matter the circumstances.
First-class customer care service – A chauffeur offers the perfect balance between formal respect and friendship making sure you just sit back relax and let him do everything. Your hired driver will open the door for you, carry your luggage and also orient you offering background and latest information  of the city or destination you are headed to
Punctuality – A well-trained chauffeur understands the value of time especially when it comes to business travel and wedding occasions. He/ she will arrive early before pick-up time and wait for you ready to take you to your destination without feeling rushed. In case of a situation that may cause late arrival, he/she will notify you by phone to keep tabs on you.
Appearance – The way a person dress speaks volumes about his service quality. A professional chauffeur must be well-groomed with a tidy uniform and a friendly face. Arriving to a meeting or event beiing driven by a rugged-looking driver is a true nightmare for any passenger. From head to toe, a chauffeur has to be ready to fit in at any event.
Courtesy  – A good chauffeur has to be polite both in attitude and behavior treating the clients as royal guests. The chauffeur sets a friendly environment but still maintaining that professional touch. Opening the door, carryng luggage are all basic professionalism traits.
So are planning on booking a chauffeur for your next road trip, the above 5 qualities are what you should look at when you decide to hire one. We at DK Car rental have a team of well-trained drivers for hire in Uganda ready to give you safe and comfortable guided road trips through the city, suburbs, outskirts and up-country destinations. To inquire about driver availability, simply send us an email to info@dkrentacaruganda.com or call us now on +256-774071656 / +256-752429596 to speak with our team