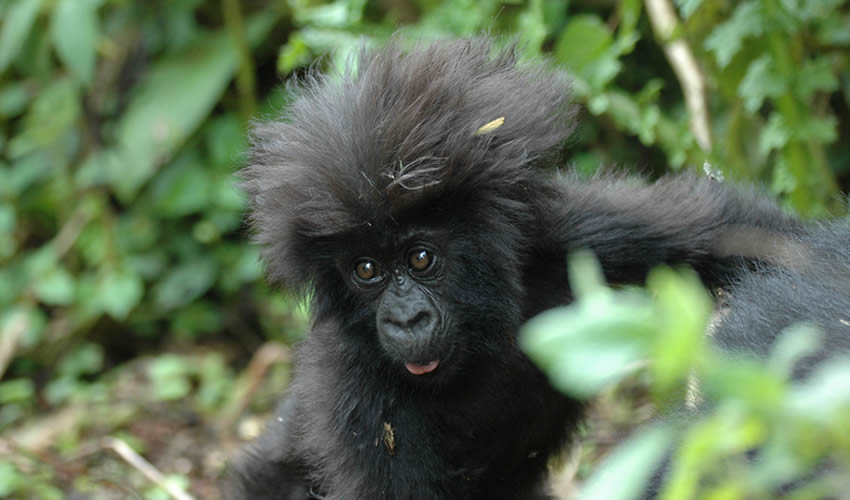 Frequently Asked Questions About Gorilla Trekking
Without doubt one of the world's greatest wildlife experiences is the thrill of a close encounter with the reclusive mountain gorillas in their natural habitat. Uganda has the best chance of viewing these delightful apes with the fact that it boasts two parks where they have been habituated for human visits. That is Bwindi impenetrable national park, Mgahinga gorilla national park in Uganda. Volcanoes national park in Rwanda, Virunga national park and kahuzi Beiga national park in Democratic Republic of Congo. There are various frequently asked questions about gorilla trekking by most visitors and local tourists who want to go on a gorilla trekking safari and below are there responses.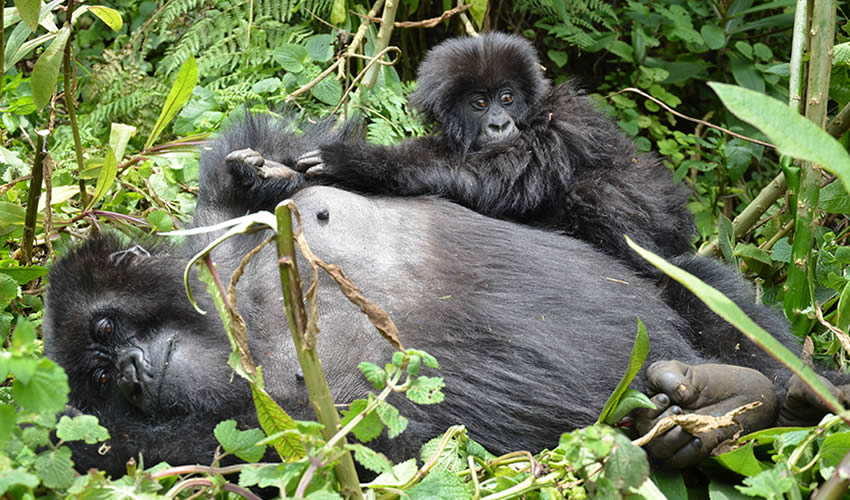 What is gorilla trekking?
Gorilla trekking is a thrilling and incredible activity where visitors move into the dense tropical rain forests in search of the habituated gorillas and once found, spend one hour with them in their natural habitat learning about their behaviors, habits, lifestyles, taking photos and recording the moments.
Where can I see the gorillas?
These incredible endangered apes are found in three African countries and five national parks namely,
Bwindi national park, located in southwestern Uganda in Kanungu district and harbors about 19 habituated gorilla families which are found in four sectors in the east. Rushaga sector in the south and Nkuringo sector in the south.
Mgahinga gorilla national park, located in southwestern Uganda in Kisorodistrict that harbors these apes. The park is home of two gorilla families i.e. the Nyakagezi and the Hirwa family.
Volcanoes national park, is one of the best destinations for gorilla trekking located in the northwestern park=t of Rwanda in musanze village. The park is home to 24 habituated gorilla families which are available for trekking on a daily basis.
Virunga national park, located in the northeastern part of Democratic republic of Congo within the Albertine region. The national park harbors 8 habituated gorilla families that are available for trekking on a daily basis.
Kahuzi Beiga national park, located in the eastern part of Congo, and harbors the eastern lowland gorillas which are different from other mountain gorillas compared to size. Kahuzi Beiga national park harbors about 5 families and are available for trekking daily.
How long does gorilla trekking take?
Gorilla trekking in Africa takes about 2 to 7 hours depending on the location of the gorillas because they like to move from one area to another in search of food, and once the gorillas are found, you will spend one hour with them in their habitat taking photos, recording the moments, learning their lifestyle and behaviors among others.
What is the maximum number of people to trek a gorilla family?
Gorilla trekking in all gorilla destinations in Africa only allows a maximum of 8 individuals to trek each habituated gorilla family. This allows visitors to have an opportunity of taking plenty of photos, learning about the gorilla and also helps to minimize behavior disturbance of the apes and risk of spreading diseases.
What is a gorilla trekking permit?
This is a card or document that is issued to any visitor above the age of fifteen allowing him or her to trek a habituated gorilla family in any of the gorilla destination.
How much does a gorilla trekking permit cost?   
A single gorilla trekking permit in Uganda costs $600 for a foreigner nonresident, $500 foe a foreigner resident, UGX 250,000 for an East African citizen and it was increased by $100 therefore it will cost $700 for the non-resident and $600 for the resident.
A gorilla trekking in Rwanda costs $1500 for all nationalists and in DRC a gorilla permits costs $400 for foreign resident and also offers a discounted gorilla trekking permit during the low season which costs $200.
Where do you purchase a gorilla trekking permit?
A gorilla trekking permit can be acquired directly through Uganda wildlife Authority, a tourism body in Uganda. Rwanda Development board in Rwanda and the Virunga foundation in Democratic republic of Congo. When booking directly from the tourism body, you will contact the offices via telephone calls or emails. A gorilla trekking permit can also be booked via a trusted tour operator such as Achieve Global Safaris but you will have to contact them with the month, date and destination where you want to do your gorilla trekking from.
What to wear for gorilla trekking?
Due to unpredictable weather changes in the gorilla destinations, visitors are advised to pack essential gorilla trekking equipment's which include long sleeved shirt and trouser, garden gloves, long socks, hiking shoes, camera and extra batteries, walking sticks, back pack, rain jacket among others.
What are the rules and regulations for gorilla trekking?
do not leave rubbish in the wild during trekking
stay in tight group so as not to get lost in the forest
Do not touch the gorillas because they are wild animals.
Always listen to the instructions of your guide.
Always keep your voices low while in the jungles and in the presence of the gorillas
Visitors are allowed to spend one hour in the presence of the gorillas.
Do not use flash light cameras when taking photos
What is the best time to go for gorilla trekking?
Gorilla trekking in all national parks in Africa can be done at any time throughout the year though the best period is during the dry season in the months of June to September and December to February. The dry season is also known as the peak season and visitors prefer to do gorilla trekking during the peaks in that there is less rainfall in the destinations, therefore access roads will be passable and the trails in the jungle will be dry and less slippery compared to the wet season when the trails are muddy and slippery.
Can a disabled person participate in gorilla trekking?
Yes, gorilla trekking is also possible for the disabled visitors in that they will be carried in a traditional bamboo stretcher or a modern sedan chair which is made of steel base, seat belts and handles to make transportation so easy and comfortable. This activity is for all the youth, old, elderly, among others.
What is the minimum age for trekking?
Gorilla trekking in the gorilla destinations allows any visitor that is above the age of fifteen years, therefore any child below the age of 15 are prohibited from trekking these apes because the children's behaviors are unpredictable in that they can make noise while in the presence of the gorillas or even run which is not allowed therefore to prevent such behaviors, children are not fit to trek gorillas.
Where can I stay during the gorilla trekking safari?
There are a wide range of up market, midrange and budget accommodation offering quality services and facilities like comfortable beds, en suites bathrooms with cold and warm water, restaurant where you can access meals at any time of the day, free WIFI in public areas, gardens for relaxation after gorilla trekking great scenic views among others.
What can do apart from gorilla trekking
Gorilla destinations in Africa have a wide range of interesting activities to offer apart from gorilla trekking such as golden monkey trekking in Mgahinga national park, volcanoes national park, bird watching, Batwa trail experience in Bwindi national park, cultural encounters, nature walks, visiting Dian Fossey graves in volcanoes national park, among others.
Gorilla trekking is an incredible and breathtaking activity in Africa that offers unforgettable experiences on your safari.
For more information you can send us your email to info@dkrentacaruganda.com or call us on +256752429596 and speak with the reservations team.