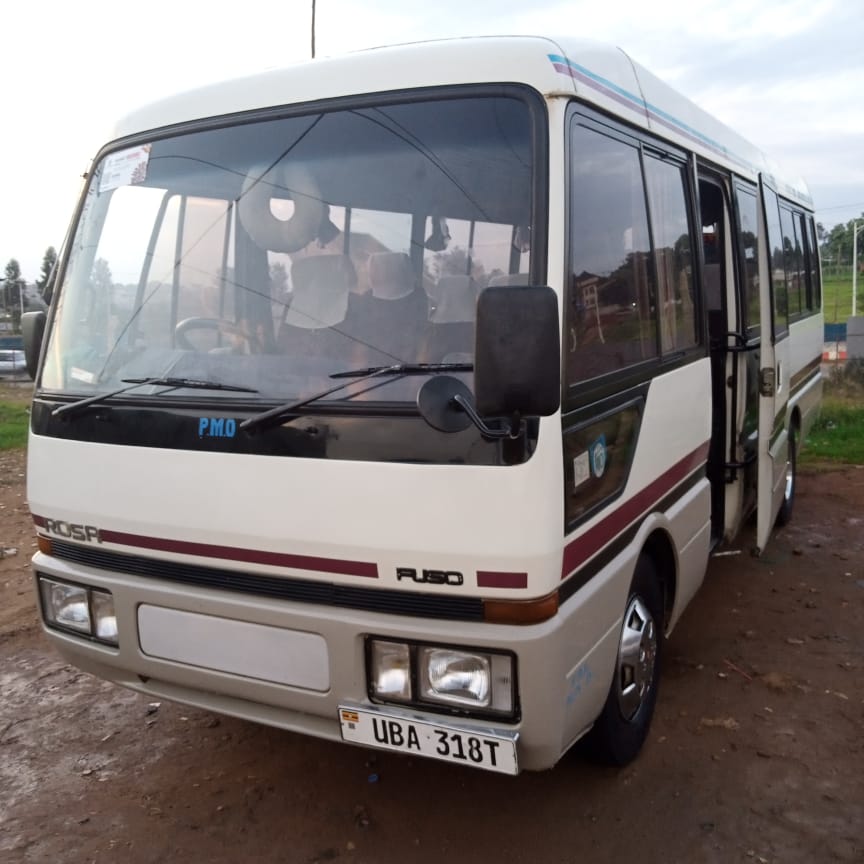 4 Reasons To Rent A Coaster Bus For A Group Trip In Uganda
Traveling as a group is always a rewarding experience whether its with family or friends, bonding and relating will come easily given the fact that you will be on the same vehicle doing the same activities as a group. The security and comfort you get knowing you are traveling with people coupled with cheap shared accommodation are some of the top advantages of group trips.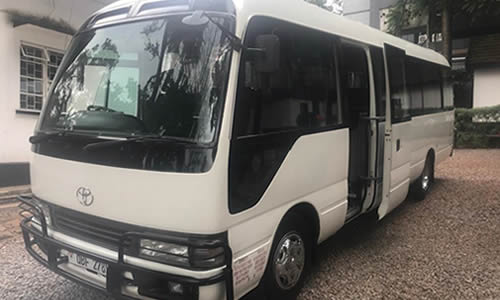 Planning to travel as family or friends on a group tour in Uganda and require a suitable vehicle that can comfortably fit the passengers and their cargo, look no further than the coaster bus. The single-decker minibus is one of the most popular minibuses for hire in Uganda carrying up to 30 people ideal for group trips to the parks, around the cities as well as remote villages.
There are a variety of Toyota & Mitsubishi-made minivans and buses in Uganda but here are 4 reasons why uou should rent a coaster bus in Uganda for your next group road trip.
Spaciousness – The top reason why a coaster bus is recommended for group trips is because of its adequate space for cargo and passengers. No other minibus will give you friends and family that total comfort like a coaster bus- the high rood offers enough head space while the well-spaced seats offer good leg room and then the cargo compartment which is below the decker ensures your passengers don't have to get squeezed with luggage.
Affordable – Another reason why you should hire a coaster bus in Uganda is it's rental affordability as compared to other buses. You can get a coaster bus with a driver for as low as US$ 130 per day saving money you could have used to rent 2 minivans each at US$ 90 per day.
Multi-purpose – The coaster bus can be used for relatively any group road trip in Uganda namely park safaris, business group trips, project staff transportation, weddings, introduction ceremonies, sightseeing city tours, school trips among others. The coaster bus's ability to handle both on-road and off-road tracks is what makes it unique from other group buses hence you won't have to switch vehicles.
Strong 4×4 – Another reason why a coaster bus is the ideal group vehicle is that it offers a full-time 4×4 which enables it to traverse all types of terrain including off-the-beaten tracks in remote regions of Uganda. The coaster bus can easily pass through rough terrain, and muddy or steep slopes so you never have to worry about getting stuck in a ditch or failing to ascend a hill no matter how packed the bus may be.
DK Car Rental offers well-serviced Mitsubishi & Toyota coasters in Uganda along with a driver so you and the group can enjoy a safe and comfortable road trip to any destination of your choice. To rent a coaster bus in Uganda this season, simply get in touch with us by emailing to info@dkrentacaruganda.com or call us now on +256-774071656 / +256-752429596 to speak with our team.